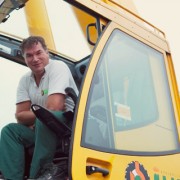 You feel in danger , you are on the alert at your work, to always do better. Over time, you no longer take the time to eat lunch, you leave more and more late at night. During the day at work, you think without being able to help criticizing your work. At night, you have nightmares about work that wake you up in a sweat. You will soon be unable to sleep. On weekends, you go to bed with headaches or stomach aches. You no longer have the energy to take care of your children. You don't go out any more because you feel exhausted and then what you feel at work is impossible to share, and your friends are tired of hearing you talk about work, just work … Social life has become a shambles.
You are scared on the way to work, often your heart beats faster, you start to tremble, you have a weight on your stomach or chest. You cry in your car or in the bathroom. You are lost and no longer know what is right or wrong, right or wrong, right or wrong.
You spend your time justifying yourself so that the critics stop. Since everything you do is criticized, you end up believing yourself to be bad. In addition, you have memory problems, you have trouble concentrating.
You lose weight , or you gain weight , you are more often sick: eczema, gastritis, gynecological problems …
You feel harassed , suffering at work. You feel alone, not supported, lost. You no longer know what to do. You wonder why you put yourself in such a state for work. Besides, we tell you, we didn't ask you to do the same.
These symptoms are specific to situations of suffering at work.
If work can make you suffer so much, it is first of all because it brings many promises. Promise of the use and the amplification of your know-how, in
short of your body. Promise of self-fulfillment through the gaze of others on their work and the identity construction which results from it. A promise of financial autonomy and an end to dependence on parents, work is also a promise for learning to live together. The world of work is the social space that forces us to go out of ourselves, to interact, share and confront ourselves with everyone else. To work is to work and work together.
It is because work carries all these promises that it can, under negative conditions, be a source of specific suffering, of massive destructiveness, incomprehensible from the outside. And often from the inside, for those who suffer.
A priority, talk about it.

But to whom?
On the care side
Your general practitioner , in whom you trust, who has been following you for a long time and realizes that since the arrival of a new manager or since the modification of the organization chart, or since you are working on new software, you go less well . He knows the symptoms that we have described above… ..
Your occupational doctor. Sometimes you fear him when he is like the attending physician subject to medical confidentiality . During compulsory visits, you hide from him what is wrong. You are wrong. He is there to advise you. Whether as part of systematic visits or at your request, you must explain to the occupational physician what you are going through so that it is noted in your medical file . In the event of worsening of your situation, your occupational health record will show the worsening of your state of health.
These two doctors, if they deem it necessary, will be able to assess the urgency of stopping you to get you out of the pathogenic work situation. Often, you are in such a psychological state that you dare not stop. This is essential to prevent your condition from becoming chronic.
It's not about stopping to stop. This sick leave is a necessary time to rest, take the time to understand what is happening to you and with your doctors think about the future.
The attending physician will set up a drug treatment and psychotherapeutic follow-up. Being arrested, medicated and monitored attests to the seriousness of your condition vis-à-vis the social security council doctor.
The occupational doctor should see you during your sick leave, only at your request, as part of pre-recovery visits , to help you better understand the deterioration of your work situation. This work of understanding is fundamental because it will allow you to take the overhang, distance from your experience. The occupational physician can also refer you to an occupational clinician.
Often you think you are the victim of someone's badness. The individual complaint, centered on the psychology of a superior weakens your speech. You know that complaining has always been a sign of personal fragility. The individual complaint is immediately referred to personal history, to intimate difficulties. The conflict comes down to a conflict of people. It may be. But it is better to consider the changes in your working conditions which may affect all employees. Your suffering then becomes a collective affair.
On the side of the company
The occupational physician may, with your agreement, and not to mention you by name, challenge the company, the management, the CHSCT, the DPs on malfunctions that present risks for the health of employees. If management is in good faith and is aware of its responsibility, actions are possible.
You can also discuss your situation with the DPs, DSs, members of the CHSCT, who can report dysfunctions to the hierarchy. Only a collective deliberation can make it possible to touch on an organization of pathogenic work .
Interview with Paul Bouaziz on pathogenic management techniques.
See also
the SNECMA
judgment of the Court of Cassation.
Return-to-work or exit strategies
– If the sick leave, treatment and discussion on the job allow you to calmly consider returning to your post after, that the necessary modifications have been made in good faith thanks to the intervention of the actors of the company , the dark parenthesis closes.
– If you have lost confidence in your close professional environment (hierarchy, colleagues) and you would like to transfer to another position, the occupational doctor can recommend this transfer (L 4624-1) which will be organized in consultation with the management, the HRD and you.
These two scenarios can only be envisaged if the company is well aware of its responsibility with regard to the health of employees.
See also
law
L4121-1
of the labor code.
– If you have completely lost confidence in your company, that the return seems unthinkable to you, that leaving the company relieves you, various cases arise which require, in addition to the medical actors, to take advice from a lawyer. The role of the lawyer is not always to lead to the trial but on the contrary to avoid it.
Departure negotiation
Interview with Paul Bouaziz on the use of the judicial process.
Interview with Paul Bouaziz on the lawyer.
You will feel bitter that you have to leave your business after giving so much. You must remember that you built yourself through these years of work, that this experience is not lost, that it shaped and enriched you. Starting a business that no longer respects a job well done, despite the anxiety it generates, is less harmful than staying at all costs. There are still many companies where we love a job well done, while respecting the professional values ???? that are yours.